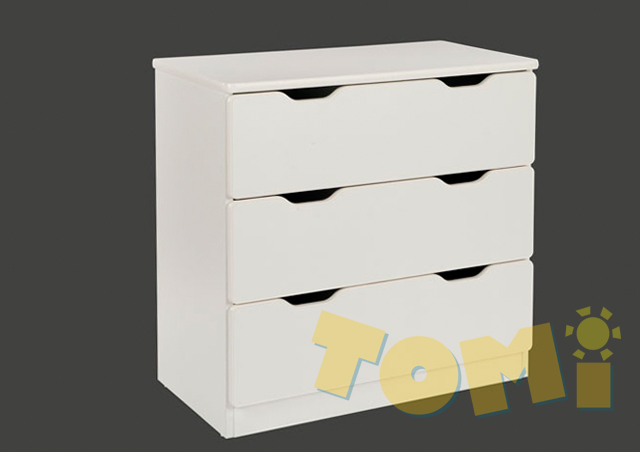 Chest of drawers
General description of the product:
Made of furniture board
white changing mats (optional)
dimensions (Chest of drawers):
width – 82 cm
depth – 47 cm
height – 81 cm
dimensions (changing mats):
width – 54,5 cm
depth – 74,7 cm
height – 11,5 cm
Available colours:

Certificates
Quality and safety guarantee for your child are seals of approval and certificates of our products compliance with Polish and European standards.

Bedding filling
Fillings that are offered by our company do not contain any artificial dyes, harmful chemicals
or heavy metals. Materials used in the process of manufacturing have certificate:
'TRUSTWORTHY TEXTILES'

About us
Our company operates on the market since 1990. We specialize in manufacturing of baby cots, high chairs, mattresses and children's bedding.
We guarantee that the products offered by our company are safe for your kids!